New user? REGISTER

MEMBER LOGIN
Language:


QUICK VEHICLE SEARCH

OVER 50,000+ AVAILABLE
TRUSTED EXPORTER

OF JAPANESE USED CARS
Welcome to Global Trading!
We are a leading Japanese company, specialized in the purchase, transportation and export of cars from Japan to the world. You are welcome to browse our website see our huge selection of available cars. Our specialist staff can assist you in finding the best cars for your market. Please do not hesitate to contact us!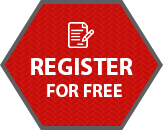 WE ARE OFFERING VEHICLE SERVICES 24/7
Popular Cars ON SALE NOW!

CHOOSE FROM A SELECTION OF OVER 50,000 LOTS UPDATED DAILY
Great Deals

WE ARE OFFERING VEHICLE SERVICES 24/7
WE ARE RECOGNIZED BY





OUR SERVICES

CHECK OUT OUR SELECTION OF STOCK CARS READY TO SHIP
Join us today and let us benefit from a fruitful collaboration in the export of Cars!
REGISTER FOR FREE >>